About Hot Tub Universe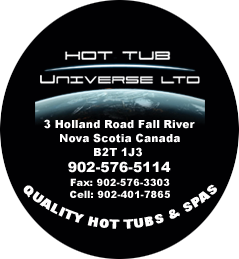 Our philosophy is simple at Hot Tub Universe.  In lieu of spending money on flashy advertising campaigns, fancy showrooms and floor finance packages, we offer our products out of a warehouse location on our home's property.  We advertise modestly through inexpensive yet effective local mediums and pay cash for our product.  This model has allowed us to offer premium brand hot tubs at thousands less than suggested retail price, while still realizing a reasonable margin.  At Hot Tub Universe, most of our focus is directed at the single greatest income generator – the customer.  Our service is top-notch and our quality unparalleled.  This has led to our out-of -this-world referral rate!
Hot Tub Universe…Why pay retail?